Recent, Current, and Ongoing Projects
OPERATION HOPE TOTE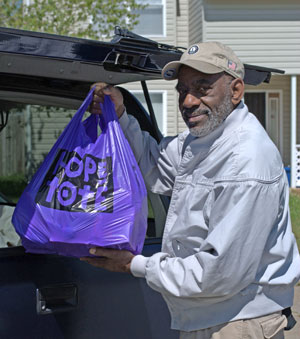 During the month of March, 2012, The Living Word Mission was asked to participate in a project sponsored by The Union Mission Ministries of Norfolk Virginia.  This project was designed to fill tote bags with small useful items such as soap, deodorant, toothpaste and toothbrushes, etc. to be distributed to the homeless on Easter Sunday. 
            We at Living Word Mission would like to say "THANK YOU  to all who contributed to this effort to make it the great success that it turned out to be.  Because of your generous contributions, we were able to donate over 200 useful items to this project.  It is thoughtful and giving people like you who make such a profound difference in the lives of so many people.  Just knowing that they have people who care looking out for their well-being, gives them the hope and courage they need to get back on their feet.
            It was Jesus, himself, who said:  "In as much as you did it for the least of these my brothers, you did it unto me."  You can rest assured that He sees your gifts and your compassionate heart, and will reward you for your faithfulness.
            Thanks again, and God Bless!!!
ADOPT-A- BUSINESS PROJECT
            Like to get involved in our Adopt-A-Business project?  Well, come aboard!  We would be glad to have your participation.
            The Adopt-A-Business project is an on-going program whereby the Living Word Mission adopts businesses that wish to have their names placed on our daily prayer list.  This list is distributed to our prayer partners who, in turn, pray for the success of each business on a daily basis. 
            If you know of someone who would like his/her business to be placed on our Adopt-A-Business list, and/or if you would like to become one of our prayer partners, please contact us by mail at:  Living Word Mission, P. O. Box 64031, Virginia Beach, VA 23467, or by email at:  info@lwmm.org.
LOVE-A-CHILD FUND RAISER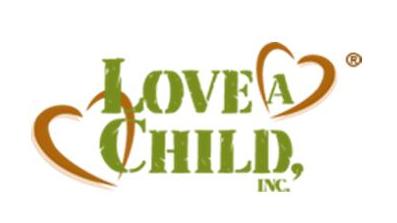 The Love-A-child fund raiser is an ongoing project where we solicit funds to aid in the feeding, clothing and education of the poor in Haiti.  This is a non-profit program that we have supported in the past and would like to continue to contribute to this worthy cause.
            This program is run by Bobby and Sherry Burnette who actually live in Haiti and minister daily to the Haitian people.  Since we cannot all be missionaries to Haiti, we feel it is our duty to do all we can to aid and support the efforts of those who are called to this mission field.
            We solicit your donations to this effort.  Anything you can give, no matter how small, will be greatly appreciated, and will go directly to the support of the Love A Child project.  Please make all donations payable to Living Word Mission and mail to: P. O. Box 64031, Virginia Beach, VA 23467, or you may use the "donate" button on our website to make your donation.
            Thanks so much for your donation!
(Course of Study/Seminar)
            In the very near future, Living Word Mission will be offering a course of study (self-study and seminar form) entitled The Poetic Lifestyle.  This course of study is designed for the sole purpose of transforming the lives of Christian men and women who desire to walk in the anointing and power that was displayed in the life of Jesus.  We at Living Word Mission realize that it takes more than inspiring messages and words of encouragement to achieve excellence in everyday life.  Thus we feel an urgent need to present to believers practical applications on how this type of lifestyle can be achieved.
            The poetic lifestyle is achieved when Zoe life is fully demonstrated in the everyday lives of  Christian men and women.  Seeing the life that Jesus came to give come alive in man is the manifestation that all creation has been longing for; and we are persuaded that this type of life can and will be demonstrated in the life of the church before the return of our Lord.
            This change in lifestyle for the church will mark a turning point in the way the world views God's people.  For the first time, there will be a clear line of demarcation between the "church" and the "world."  This is the aim of the Poetic Lifestyle course.  This is the type of lifestyle we who profess to be Christians have been called to lead.
OPERATION:  PASS IT ON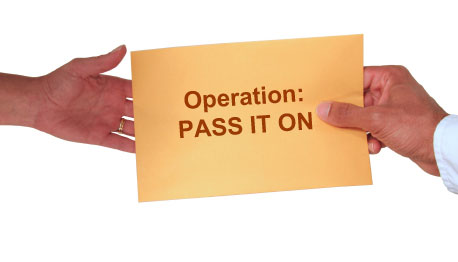 Operation Pass It On is our on-going Bible tract ministry.  This program is designed to saturate the marketplace with the Gospel of salvation in the form of Bible tracts.  In this effort, each member or volunteer is asked to keep handy a supply of Bible tracts to be passed out to individuals they meet as they go about a normal day.  If they meet someone who says that they are already saved, they will ask that person to take the Bible tract and pass it on to someone who have not yet made Jesus their Lord.
            If you would like to take part in this tract ministry, please let us know, and we will be happy to send you a supply of Bible tracts at no charge to you.  Thanks so much for your consideration.